We are 100% virtual, all the time, and have always offered video conferencing.
Click here
to schedule an appointment.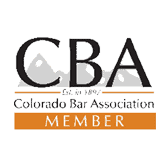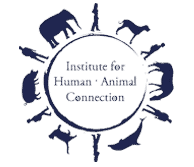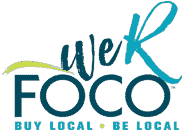 A brief intro to Nicol Gersch Petterson, the one, the only
Nicol Gersch Petterson was founded in 2019 when long-time colleagues and friends, Justie Nicol and Jennifer Gersch, looked around at the criminal defense community and realized partnering up was the way to go.  Not only are Justie and Jenn working together now, but they've litigated cases together for about 15 years–all the way back to their Moot Court days at the University of Denver Sturm College of Law. With Justie's undergrad degree in Accounting and Political Science, and Jenn's undergrad in Marketing, they are better prepared than almost every other small firm in terms of understanding what it takes to run the "business side" of a law firm.
They practice what they preach and are active in their bar association and mentoring groups to help younger attorneys serve clients well. Justie and Jenn have been practicing criminal defense for almost 20 years total, and they both cut their teeth trying cases as Deputy District Attorneys–Jenn in Weld County, and Justie in the 18th Judicial District (Arapahoe, Douglas, Elbert, and Lincoln). Although there are several women who practice in this high-intensity area of law, there are not many women-owned/women-led criminal defense firms with whole teams available to clients to help them through their respective situations. Nicol Gersch Petterson is focused on doing what's best for clients holistically, and not just pleading your case out to move onto the next one as quickly as possible. Being women, Justie and Jenn tend to be more empathetic to clients problems, more creative in their solutions, and more persistent in court.
You have several cases throughout Greenwood Village? Let us help on all of them! You live in a rural area in Colorado? No problem! We travel to legal clients throughout nearly a quarter of the state of Colorado. You're not sure what category of law you need help with? No big deal! We practice criminal defense on a number of different types of cases. We sought out experience in many different legal practice areas in order to prepare for solo practice at our own law firm. We have a large network of attorneys to whom we refer cases. You wonder if a law firm is a reputable business? Well, NLO is A+ Rated with the BBB. By running our law firm as solo practitioners, we can honestly say your case is very important to us. We can guarantee that you will receive personalized attention from an attorney every step along the way!
Well, it all comes down to your lawyer! As a former prosecutor for the largest DA's Office in Colorado, we know how to try and win cases, and–better yet–how to beat the DA's case. While employed as a Deputy District Attorney, Justie handled traffic, misdemeanor, felony, and juvenile cases, covering everything from DUI/DWAI's to felony assaults and armed robbery. She was the County Court Lead District Attorney, supervising others who prosecuted these crimes, too. We also worked on domestic violence cases, including trying Habitual DV cases and making persuasive arguments on important matters like bond (or bail) and protection orders. We have significant trial experience, and we have tried cases in many different counties of Colorado. Justie is a real estate broker, well-versed in business' legal needs, and an entrepreneur. Jenn brings many years of criminal law experience and has won an oral argument before the Colorado Court of Appeals.
In addition to prosecuting cases, we have also taught lawyers, cops, and government officials on a wide variety of criminal law subjects. We have lectured at the University of Denver Sturm College of Law, as well as DU's Graduate School of Social Work. We have taught entire police departments on investigative techniques for strangulation cases, and animal control officers throughout Colorado. We have taught newer lawyers how to challenge experts in court. We have taught District Attorneys how to prosecute crimes, and lectured at annual prosecutor conferences. We have now turned this experience into representing the accused. Let us put this knowledge to use for you! We can solve your criminal defense problems, whatever type of case it might be. We work diligently to ensure fair and full representation of those charged with even the most heinous crimes.
Prior to being a prosecutor, we also worked for the ACLU on a large, class-action lawsuit on behalf of prisoners incarcerated in a private prison facility known as "gladiator school." We know cruel and unusual punishment when we see it! We have also handled unemployment appeals as a contract appellate judge. We also advised and represented bankruptcy and tax clients. We know prisons; we know unemployment; we know what it means to be down on your luck. Complex cases can be challenging, that is why it is important to have an attorney representing you who is comfortable multi-tasking.  We know what it means to work for a living… Let us work for you!
We understand the value of hard work, and our time representing folks suffering financial hardships helped to shape Nicol Gersch Petterson's financial policies. We are proud to say we help those that cannot afford high-priced lawyers (hint: higher legal fees do not mean better lawyers). By going with Nicol Gersch Petterson, we can keep costs down, and we utilize the most recent technology to stay in close communication with our clients.
Low Monthly Payments for Legal Fees Now Offered

Step 1
Fill Out Basic Case Information

Step 2
Calendar a Free 30 Min.
Consultation with an Attorney