We are 100% virtual, all the time, and have always offered video conferencing.
Click here
to schedule an appointment.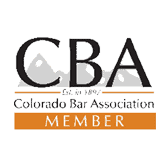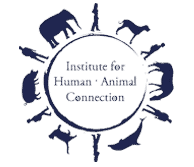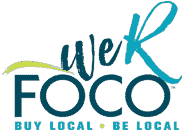 Serving as a Colorado Criminal Defense Lawyer
So, you want to know about me?  Well, in short, I'm a feisty, red-headed, nerdy, dog & toddler mom, with a variety of legal experience who's actually a PERSON (human first, then attorney) and who wants to GENUINELY HELP her clients.  I own two companies in Colorado.  I enjoy long walks in the mountains (they're called hikes in Colorado) and am horse-crazy.  I'm active on social media (#OfficeDogs & #NotYourAverageLawyer) and you can legit internet-stalk me @Justie4Justice on various platforms.  I'm constantly striving to make things easier for my clients–whether it's from an affordability standpoint (I take payments, yo), or trying to minimize the consequences to you in court–your problems become my problems when you hire Nicol Gersch Law Offices.  Multiple clients have called me "personable" (i.e. I'm an average Joe/Jane?, with common sense), "approachable," and "the best communicator."  I take pride in implementing #LegalTech to help keep clients' costs down.
Read on to learn more about the firm, what kinds of cases we can help you with, and learn more about my professional bio.  (Disclaimer: this paragraph is not a sample of my legal writing).  Come get to know me, and let Nicol Gersch Petterson get to work for you.
Schedule a Call with Justie
Nicol Gersch Petterson
You have several cases throughout Greenwood Village? Let me help on all of them! You live in a rural area in Colorado? No problem! I travel to legal clients throughout nearly a quarter of the state of Colorado. You're not sure what category of law you need help with? No big deal! I practice criminal defense on a number of different types of cases. I sought out experience in many different legal practice areas in order to prepare for solo practice at my own law firm. I also have a large network of attorneys to whom I can refer cases. You wonder if a law firm is a reputable business?  I have Accounting and Political Science degrees through the Honors Program at Colorado State University, so I know what it takes to run my own business. Founding Nicol Gersch Petterson has been a long-term business plan for me for decades. Nicol Gersch Petterson emphasizes that no two cases are the same. Each case will receive personalized attention and zealous advocacy from our team.
Education
University of Denver Sturm College of Law
Colorado State University
Work Experience
Owner (Nicol Gersch Petterson)
Attorney (ACLU of Idaho)
Deputy District Attorney (18th Judicial District Office of the District Attorney)
Associate Bankruptcy and Tax Attorney (Martelle, Bratton and Associates)
Appeals Writer (Idaho Industrial Commission)
Associate Attorney (Ritsema & Lyon)
Awards & Associations
Board Member Homeless Gear Inc
Fellow Institute for Human Animal Connection (University of Denver)
Campus West Merchant's Association Board of Directors, Treasurer
Colorado Criminal Defense Bar
Low Monthly Payments for Legal Fees Now Offered

Step 1
Fill Out Basic Case Information

Step 2
Calendar a Free 30 Min.
Consultation with an Attorney
N/A
Justie Nicol
Nicol Gersch Law PC
Criminal Defense, DUI, Domestic Violence, Misdemeanor, Felony

P.O. Box 728 Fort CollinsColorado80521 ?>