In honor of Women's History Month, in this post, we'll discuss some important female figures in the legal field and how women in law are growing.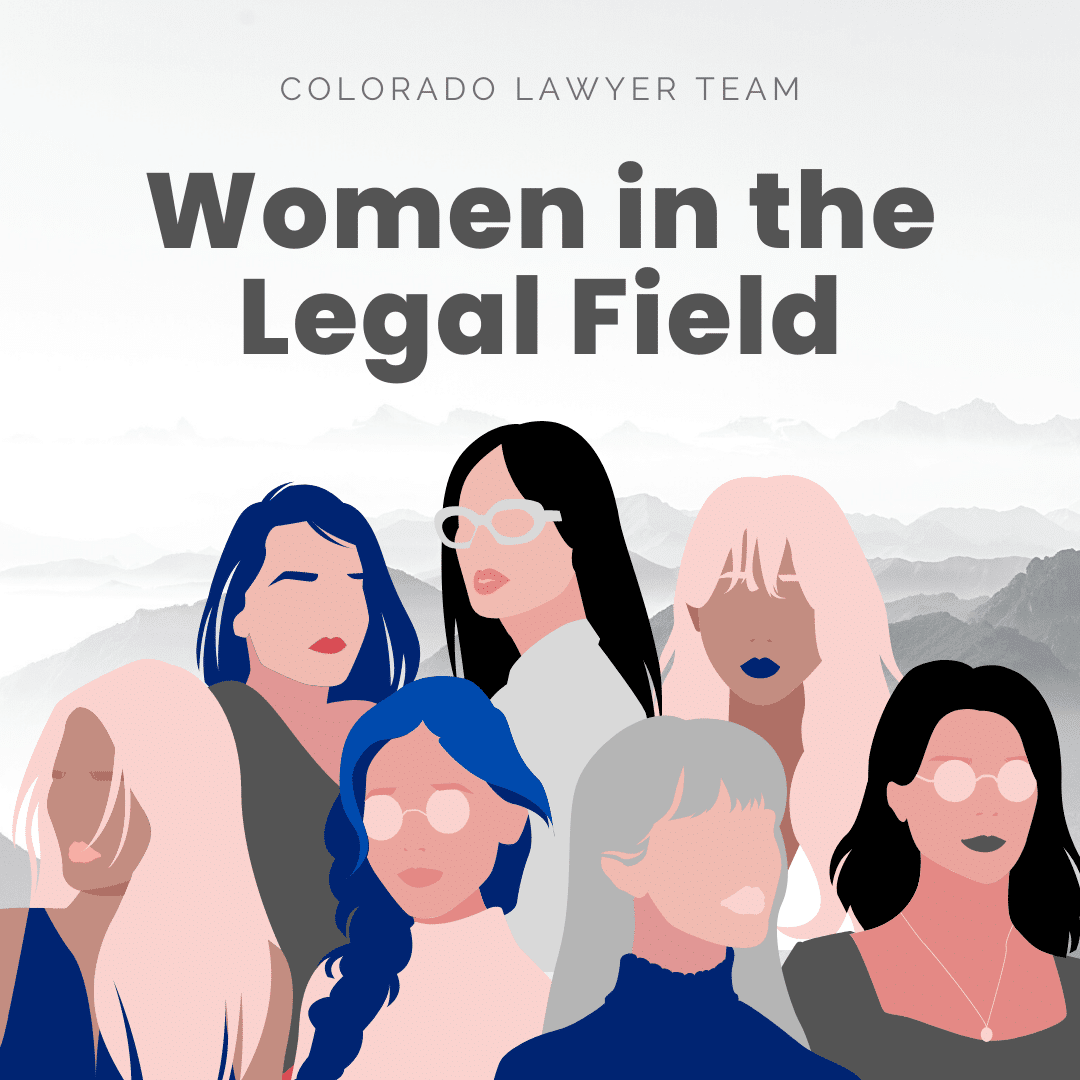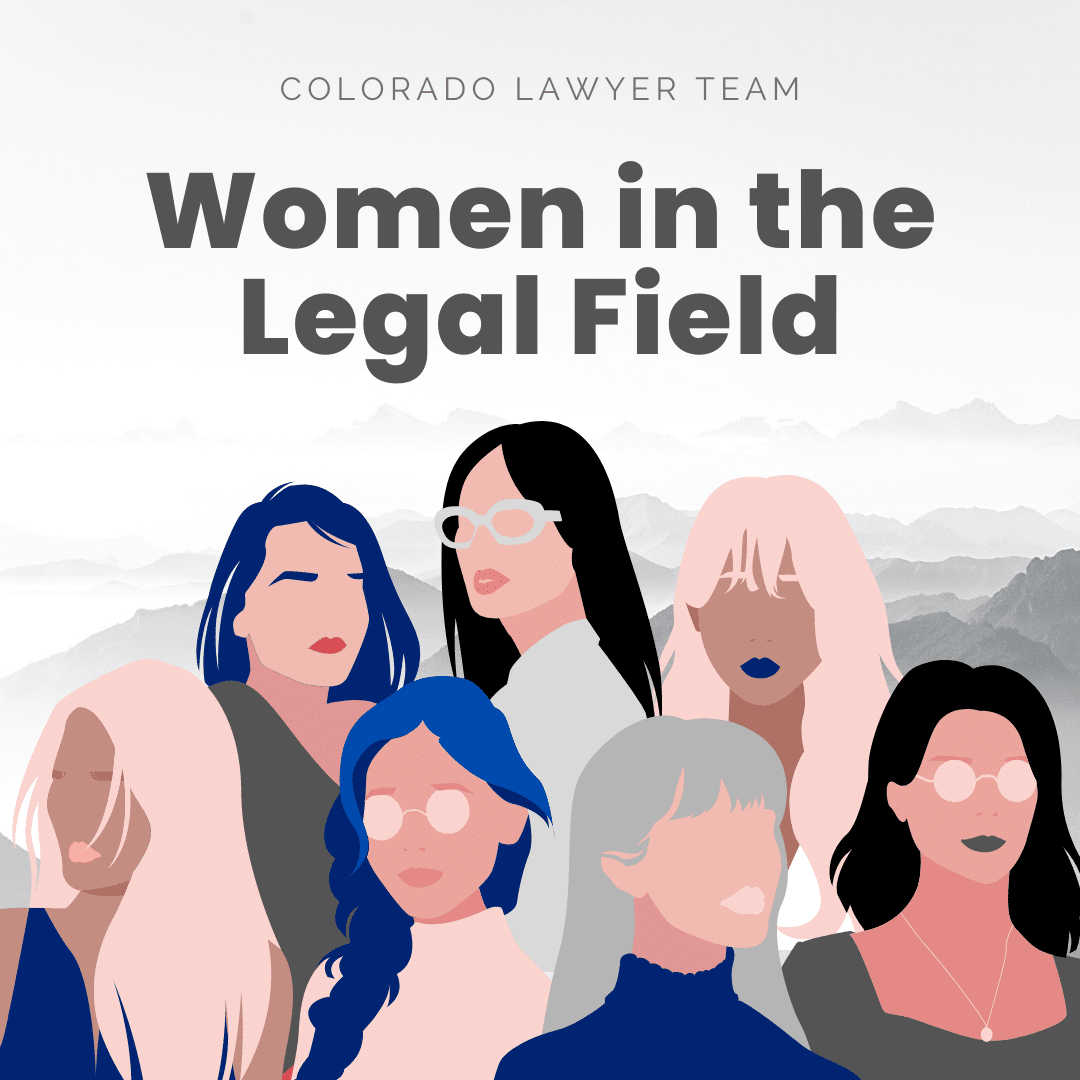 A Brief History of Women in Law
When most people think of a typical lawyer, it's usually an older white man in a suit with a nuclear family and hefty retirement plan. While this used to be the case, the legal field is actually growing to be more representative of women. The field has seen a steady increase of women lawyers, starting at roughly 5% in the 1960's and expanding to nearly 40% in 2020. Now, more than one in three women are lawyers, but what does this mean for salaries?
In reality, it tells us nothing and everything all at once: although women are paving their way in the field, they're still making consistently less money compared to men. The U.S. Census has reported that top 10% of female lawyers make more than $300,000, while the top 10% of male lawyers make $500,000, and this is at the same point in both careers. However, we even see a wage gap between average income earners in the legal field, with men earning more than $30,000 compared to women ($121,000 vs. $156,000).
While the legal field is facing a wage gap (like many other fields), there is always a bright side: the number of women in the field is growing. This means more representation that can lead to an increased demand in addressing the wage gap. But, in honor of Women's History Month, we thought we'd take a look at some of the most important and influential women in the legal field to help educate and empower aspiring lawyers.
Arabella Mansfield
Arabella Mansfield was born in Des Moines, Iowa, in 1846 to a farming family. Before her father passed in 1852, he made provisions for her and her siblings to receive a proper education. She attended Iowa Wesleyan College in 1862, and she was greeted with a greater need for students and educators since many men were leaving to fight in the Civil War. She graduated in three years as valedictorian of her class.
With the encouragement of her husband, John Melvin Mansfield, and experience from working at her brother's law firm, Arabella decided to take the Iowa bar. Although it was restricted to males only, she passed it in 1869 with high scores. She then challenged Iowa's state law excluding women from practicing in the legal field and won, making Iowa the first state to allow women to practice law.
Arabella did not choose to practice law, but instead focused on activist work and teaching. She died on August 1st, 1911, and has since been known as the first female lawyer in the United States.
Ruth Bader Ginsburg
Ruth Bader Ginsburg was born in 1933, in Brooklyn, New York, to a low-income, working class family. Always a dedicated and hard worker, Ruth excelled in high school and finished first in her class in college. She enrolled at Harvard Law in 1856 following the return of her husband from deployment and the birth of her first child. During her time in law school, she was met with scrutiny and criticism from the men at her school. Still, she excelled once more, eventually transferring to Columbia Law and graduating in 1959.
After graduating, she taught at Rutgers University Law School and Columbia Law school, still facing gender discrimination. An advocate for equality, she served as director for the Women's Rights Project for the ACLU, argued six significant gender equality cases during this time, and was appointed to the U.S. Supreme Court by President Clinton in 1993.
Although Ruth Bader Ginsburg passed in on September 18, 2020, her legacy as the second female Supreme Court Justice and gender equality activist will never be forgotten.
Gloria Allred
With over 40 years of legal experience, Gloria Allred has been deemed one of the most famous female lawyers practicing law today. Born in Philadelphia, Pennsylvania, in 1941, originally as Gloria Rachel Bloom, Allred gained an extensive education, graduating high school, earning her Bachelor's degree at University of Pennsylvania, her Master's degree at New York University, and her law degree at Southwestern University and Loyola Marymount University law school.
Allred has focused her career on women's rights, sexual harassment, and employment discrimination. Though many of her cases are centered around celebrities or large corporations, she does not limit her work to solely controversial figures. Some of her most notable cases include Yeaw v. Boy Scouts of America, a case about whether the organization could exclude girls from joining; Tylo v. Superior Court (Spelling Entertainment Group, Inc.), a crucial case regarding the rights of a female actor who becomes pregnant during filming; and many of the sexual assault and child endangerment cases/dissents against Michael Jackson.
Gloria Allred continues to practice in the legal field as well as appear on television and entertainment shows. She truly is an activist for those who fear being silenced for telling the truth.
Overall…
Ultimately, women have played a significant role in the development of the legal field. While we still face the struggles of discrimination and wage inequality, we have overcome so much to be where we are. Pioneers like Arabella Mansfield, Ruth Bader Ginsburg, and Gloria Allred have paved the way for other female lawyers as well as aspiring future lawyers.
Need Legal Help?
Looking for legal representation? Not sure if hiring an attorney is the right thing for you? Consider reaching out to our attorneys here at the Colorado Lawyer Team for a free 30-minute consultation. With specialties in family law and criminal law, our experienced, dedicated, and hard-working attorneys may just be the representation you need! Find more information at https://CoLawTeam.com or call 970.670.0378.
Interested in learning more about the law? Check out some of our previous blog posts like Economic Stressors and Divorce and Domestic Violence Cases and Child Custody.
IMPORTANT DISCLAIMER: This blog post does not create an attorney-client relationship. It's a blog post and not legal advice. Each case is different, and this post is meant for generalized knowledge, only. If you haven't signed an engagement letter (or even received an engagement letter) AND issued some form of payment (peanuts do not count), then no attorney-client relationship exists. Nevertheless, we will do our best to ensure your confidentiality should you choose to contact us privately, but do not post about your case in the comments here (because reaching out for help with your case should be confidential, damn it).
If you have done both of the things mentioned earlier–signed a letter and paid us–then, and only then, you might be a client. But merely chatting with us online does not a client make. Suffice it to say, if you aren't absolutely certain about whether or not an attorney-client relationship exists between yourself and the Colorado Lawyer Team, you should probably ask for some clarity. Until then, we'll keep your secrets but we don't formally represent you… YET.