Please
click here
to complete our intake questionnaire.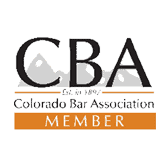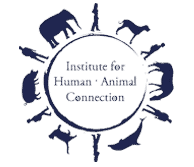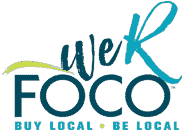 All
Case Type
Consultation
Get In Touch
Payment
How experienced are the attorneys at the Colorado Lawyer Team at COLawTeam?

When facing a criminal or family law matter, having a knowledgeable attorney can be critical for a favorable outcome. In this video, founding partner and knowledgeable criminal defense lawyer Justie Nicol discusses how her team's education and experience help them advocate for the best interest of their clients

How much will I be charged?

After being charged with a crime, many individuals wonder how much an attorney will cost. In this video, founding partner and experienced criminal defense attorney Justie Nicol describes her team's different payment options, including flat fee and payment plan options.

What is the difference between a felony and a misdemeanor?

Felonies and misdemeanors are different classifications of charges that come with different penalties. In this video, the experienced criminal defense attorney Jenn Gersch explains felony and misdemeanor charges and provides information on the penalties associated with each type of charge.    

What is the difference between providing mitigation and negotiating a case vs. preparing for trial?

When navigating criminal case proceedings, many people wonder whether negotiating a case or preparing for trial is the best option. In this video, the seasoned criminal defense lawyer Jenn Gersch provides an overview of each process and describes how a holistic approach may be the best option.

What is the first thing I should do if I am arrested by the police?

Following best practices during the arrest process may proactively help protect an individual's rights. In this video, the experienced criminal defense attorney Jenn Gersch provides information on what a person should do during and shortly after an arrest.

What kind of criminal offenses stay on my record?

After a criminal conviction occurs, many people wonder how it will impact them in the future. In this video, knowledgeable criminal defense lawyer Jenn Gersch describes how a conviction or guilty plea may affect a person's criminal record.
Can I Get Copies of My File?

Generally speaking, Colorado Lawyer Team maintains copies of files for ten (10) years after the conclusion of the case.  Some cases in specific areas of law require longer retention.  Our firm has a file retention and destruction policy that will be provided to you when you retain us and usually at the end of your case.  In most cases, if you need copies of your file, you may request an electronic copy at any time.  You will then be able to download whatever documents are needed, but access to your file may be for only a limited time to ensure the security of our computing and software systems. Hard copies of files are not provided at this time, due to cost prohibitiveness (and TREES). In most cases, we send copies of Dropbox links to you at the start of your case to share information with you and a second link for you to upload information directly to us–even from your phone!

Do You Do Family Law? And Can You Draft a Will for Me? Will You Review a Real Estate Sales Contract?

There are a number of different types of lawyers.  Some, who think they can be an expert in everything at all times, may advertise themselves as "general practice" attorneys. This. Is. Not. Us.  We do not handle divorces. We know very little about family law and would only do you a disservice.  We also do not practice Trusts and Estates, and so cannot help you with a Power of Attorney, Will, or Estate Plan. Although we have a licensed Real Estate Broker, we no longer accept Real Estate cases due to the limited amount of availability that we have to devote to such cases.  We have found that most Real Estate clients would be better off with an attorney specializing in that area of law, or consulting a broker.

If you are contacting us for help with one of these kinds of things, I likely cannot help you. Check the Practice Areas page to be sure.  But that doesn't mean you can't reach out! We went to law school in Colorado and have an extensive network of professional contacts. We may be able to refer you to someone who can help.

What Kinds of Cases Do You Take?

We are criminal defense attornies, which is a very broad term. Here are some of the case types that we routinely handle:

Felony defense
Sex crimes
Misdemeanor cases
Juvenile Law
Domestic Violence
Driving Under the Influence (DUI/ DUI Per Se) cases
Driving While Ability Impaired (DWAI) cases
Biking Under the Influence (BUI) cases
Minors in Possession (MIP) cases
Drugs & Paraphernalia cases 
Probation Violations
Sealing and Expungement
Animal cases
Weapons cases
Assault cases
Harassment cases
Noise and Municipal Violations
Title IX and University Administrative Discipline cases
Marijuana Law
Burglary
Theft
Arson
Civil Protection Orders
Department of Motor Vehicle (DMV) cases

For more info about the types of cases we can help you with, just give us a call at (970) 670-0738. Or, check out our Practice Areas page.

What kind of animal law are we talkin' about?

We practice animal law in a limited capacity.  We focus primarily on criminal animal cases and teach law enforcement mostly on investigating and prosecuting animal cruelty statewide. Have you been charged with a crime involving animals?  If so, then we can likely help you or refer you to someone who can…

However, if you are hoping to get custody of your pet back from an ex, that type of case is outside of our practice areas and you should consult with a replevin, civil litigation, or domestic relations attorney (in event of marriage/divorce).  Similarly, if you want to sue a vet for veterinary malpractice, that is not an area of law that we can assist you with and you should look for a civil litigation attorney.  Beware, pets are property in Colorado and most attorneys do not take vet malpractice cases due to limited damages awards.

You may try searching for a lawyer on the CBA's Find a Lawyer website (http://www.cobar.org/Find-a-lawyer).

Do you handle real estate matters?

At this time, we are scaling back our real estate area of practice.  Ultimately, most real estate clients would probably be better served with a good broker.  We have a licensed real estate broker, but she works almost exclusively in a closely-held, family, commercial property management business. If you are interested in a consult for commercial leasing (either as a landlord or tenant), you may certainly contact us.  All other areas of real estate law are no longer being offered to law firm clients.  This includes sales of residential property, deed preparation, title searches, etc.  For real estate law, I would recommend Jeffrey Cullers at Herms & Herrera in Fort Collins, as an alternative, or Samuel Kornfeld, whom you can contact at samuel.kornfeld@gmail.com. You may always find representation by searching for a lawyer on the CBA's Find a Lawyer website. Good luck!
Do you offer free consultations?

We do a free 30-minute consultation, at the end of which you get the quote for what it will cost to retain us as your attorney. These are almost always done via phone, but we also offer Zoom video conferencing for clients who wish to meet online virtually prior to court.
How Do I Get In Touch Once I Hire You?

Colorado Lawyer Team is a virtual law firm operating in a paperless manner. You can always use snail mail, but aside from limited pleadings that are required to be sent to you via USPS, most of our correspondence will be over the phone, via email, via text, or in person.  Regular office hours are not maintained. We may be in court or working from one of our four offices.  Meetings must be scheduled in advance due to our busy calendar. Colorado Lawyer Team is unavailable on weekends, holidays, and after-hours, generally speaking.  Emergencies for existing clients are dealt with as soon as practicable.  Please do not leave multiple messages to avoid duplication of work. We generally try to update all our clients every month (if not more often) even if the update is, "there is no update."  When you sign a contract for representation with Colorado Lawyer Team, we will provide you with all of our firm's policies regarding communication so we're always on the same page!

Can We Use Skype or Video Conference About My Case?

We now offer Zoom conferencing, with screen share capabilities, so we can meet virtually anywhere you'd like. You just need access to a computer, tablet, or a smartphone. If Zoom is of interest to you, reach out to us anytime to set a conference up at NicolLawOfficesScheduling.as.me/ and select a Zoom type appointment.

Where Do You Meet With Clients?

We have a number of different venues available to meet with clients and we take cases throughout Northeastern Colorado.  Please see the map on our contact us page to confirm we cover your geographic area.  If you are hoping to get help with sealing a case, we do offer that assistance in the Colorado Springs area, as in-person court hearings are very limited in such proceedings.
Do you offer a flexible payment plan?

It depends on the fees to be charged, but in most cases we definitely can formulate a payment plan. In all situations, we do our best to accommodate people who aren't made of money (if you ARE made of money, please hire us).  Students and Vets get discounts for criminal defense matters, and family law matters are curated to an individual's needs, as well.

Colorado Lawyer Team offers flexible payment plans over the life of your case or even longer, which helps keep overhead low and costs down — resulting in lower fees to clients. We quote new criminal cases on a flat-rate basis, so you'll know exactly what to expect in terms of cost by the end of our initial phone conference.  We offer DIY packages for criminal and family law matters (via Hello Divorce).  Additional costs can apply (filing fees, mileage, etc.), but we tell you up front what is and is not included and we're happy to curate a payment plan for any new client.

In family law and in some rare criminal cases, an hourly rate may be quoted for specific types of cases (post-conviction work, mostly). No two cases and no two clients are the same. We tailor fees and fee structures to the case and the client's unique circumstances during our initial 30 min free consultation.

Can I Have Someone Else Pay?

Generally, yes, we will take their money and use it just as if it were your own…  But, in order to accept third-party payment on a case, we require the payer and the client to sign a form acknowledging they don't get to direct the case, only the client does, and confidentiality applies to the client, not to the payer.  Most people don't have a problem with this. But if this is an issue, we can discuss how to address it and the reasons behind it.

How Do I Pay You

All major credit cards are accepted, as well as cash and check, of course.  All personal checks must be cleared before payment will be credited to the client's account.  We currently utilize online payments via Square, and are working on allowing phone and online payment processing in the near future. Check back soon! Until then, just let me know, and we'll email you an invoice to pay online anytime!

Do you offer student rates?

Yes. We cater to students with offices right across the street from CSU, offering flexible payment plans.